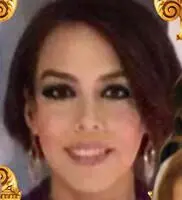 I am a Marriage & Family Counselor/Therapist, a Licensed Professional Counselor, Certified Kink Conscious Therapist, Board Certified Sex Therapist, EMDR Trained Therapist, Board Certified Clinical Sexologist and currently finishing my doctoral degree as a Clinical Psychologist. I attended Liverpool University, received my Masters of Science in Marriage and Family Counseling/Therapy from Capella University and my Bachelor of Arts degree in International Studies from the University of St. Thomas in Houston, TX focusing in Intercultural Issues - which has helped me very well in my line of work as a counselor in understanding a mosaic of cultures, religious beliefs, and perspectives towards mental health. I'm also trained in EMDR to help those who have experienced trauma/PTSD, as well as with those experiencing anxiety and depression.
I am experienced in psychological assessments/evaluations. I am experienced and trained in intelligence testing, psychological, neuropsychological, and forensic evaluations. I've kept myself very active in the Houston behavioral care arena such as in the Houston-Galveston Institute (HGI), Family Time Crisis Counseling Center, and behavioral hospitals in Houston, where I worked with dual diagnosis clients (mental disorder & chemical/substance dependence/abuse), and The Harris Center (formerly MHMRA), where I worked in the Juvenile Justice Forensic Program (with adolescents - assisting in integrating them back into the school system and home environment post incarceration and currently facing probation).
I have provided counseling services to a wide range of clients presenting with sexual, physical, and emotional trauma, neglect, abandonment, inner child wounds, grief, depression, anxiety, premarital counseling, infidelity (affair recovery/betrayal), divorce, codependency, blended families, interfaith relationships, substance abuse, dual diagnosis, self-esteem issues, pain management addiction, adult survivors of sexual trauma, intimacy issues, as well as OCD, communication problems, sexless marriages (fostering feelings of rejection, resentment, frustration, loneliness, and ultimately emotional disconnect/distancing), 'roommate syndrome'. I also work with those experiencing sexual issues that lead to performance anxiety, low desire, mismatch in physical/sexual intimacy between partners, ED, etc.


I utilize an integrative approach to fit the unique needs of each client including Attachment Theory, CBT, SFBT, REBT, Imago Relationship Therapy (IRT, centers on the transformation of conflict into healing & growth opportunities through a relational connection), Collaborative & Existential Therapy, Ecological Systems Theory (Urie Bronfenbrenner), Eye Movement Desensitization and Reprocessing (EMDR) - each chosen to fit the unique needs of the client. I specialize in working with adults and attachment styles that ultimately impact meaningful intimate relationships. KINK friendly clinician. Relationship Coach (Soul Discovery).

I look forward to working with you!
Dr. Esther Jimenez, PhD
Board Certified Clinical Sexologist
Board Certified Sex Therapist, Certified Kink Conscious Therapist
MS, MFC/T, LPC, EMDR, CTLC
Published Author
https://www.amazon.com/ENHANCE-SEXUAL-INTIMACY-EMOTIONAL-CONNECTION/dp/B09TY6YHQG/ref=sr_1_1?crid=2DOYNHNX4HGJL&keywords=how+to+enhance+sexual+intimacy&qid=1674078493&sprefix=how+to+enhance+sexual+intimacy%2Caps%2C112&sr=8-1